Contractor In Charge shared this content.
There are many very good reasons for hiring an outsourced answering service for your plumbing company. Lynn Wise, Founder, and CEO of Contractor In Charge states that the first reason is profit. A great deal of money is lost outside of office hours when potential customers call and do not receive an immediate answer.
Following that is the potential for lead generation and business expansion, as well as freeing yourself from extra office and hiring tasks so that you may focus on the actual business of plumbing. There is real potential for providing a reliable and consistent level of customer service that goes above and beyond the quality plumbing services you already offer.
Increased income
Lynn Wise, Founder, and CEO of Contractor In Charge mention that potential work can be lost to competitors when phones go unanswered. Don't let that happen. Have someone capable and ready to answer the calls and customers' questions as soon as they happen. Even if they decide not to use your services the first time, this immediate availability will be on their mind the next time they face a potential plumbing disaster or a project that needs doing within a reasonable amount of time.
Reliability is key. The first step to reliability is answering customer queries.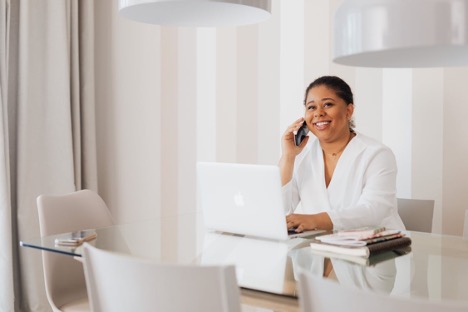 Image credit: PS Photography
A growing business
Extend your office by having the ability to accept after-hours calls. An answering service can help to bring in a larger number of customers and process their requests. As your business grows, Lynn Wise, Founder, and CEO of Contractor In Charge, highly recommends making sure that you have the customer service capacity to support the additional calls, questions, and requests for service that will arise as your business increases.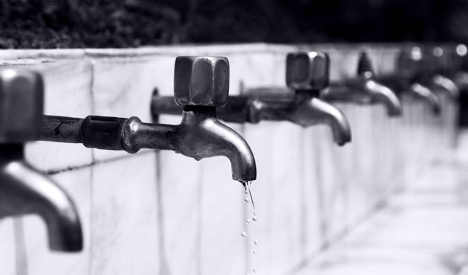 Image credit: PS Photography
Fewer tasks
Take some of the office busywork off your schedule and leave it to the office professionals while you focus on the profession of plumbing.
WorkLogicHR notes:
"Most working adults have to fight to maintain some level of attention while they go about their daily tasks. From emails to text messages, it can be difficult to reduce distractions. "
The less time plumbers spend on paperwork and other extra tasks, the more time they will have to complete paying plumbing jobs for customers. At the end of the day, that's more money than you can bring to the bank.
Quality customer service
Lynn Wise, Founder, and CEO of Contractor in Charge created a formula for home services customer care that has helped to push her and her company towards the top of the industry. Her advice? Always place the best people in the role of customer service for your plumbing company. They are your representatives and the first and last people that customers make contact with.
Every interaction should be a beneficial and positive one for the customer, and that's the key to both new and repeat business. Customers who are attended to immediately, professionally, and in a friendly manner are happy customers, and happy customers are long-term customers.