This article was shared by Contractor In Charge.
It's not easy to build an effective answering service for plumbers. Just ask Lynn Wise, Founder, and CEO of Contractor In Charge. Lynn has created a reputable and reliable answering service from the ground up. It took a major effort rather than her just jumping into it. It took her combined experience as an employee at Yellow Pages and IBM, as well as being co-owner of a plumbing and heating company. This helped Lynn to perfect the process.
Remember that the customer always comes first
While routine maintenance may not be a significant stressor for customers, many plumbing calls are emergency calls made when something goes wrong. At that moment, customers need two things – a fast response and a solution that works. If you can provide both, you are well on your way to success.
Creating the capacity to offer a fast response is the first step. Lynn Wise, Founder, and CEO of Contractor In Charge points out that if you can have someone available to respond quickly, no matter what time of day it is, you will capture clients who would have otherwise moved on to the next plumbing service they could find.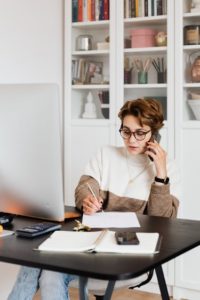 Image credit: Karolina Grabowska
Know the plumbing business
The next step is to offer a solution. Know everything that your plumbing service provides, including their availability, the repairs and services they can provide, and their approximate rates. It is also wise to know who else to refer a customer to if the project's scope is outside what the plumbing service provides.
While you don't have to be a plumber, knowing enough about the business to be able to offer basic advice to the customer, while also passing on enough information to the plumber for them to know what the job is, can be a vital skill to have. As Lynn Wise, Founder, and CEO, puts it, you may not be a plumber, but in the role of an answering service, you are definitely the plumber's assistant each time you reach to pick up that phone.
As Unicom Corp points out,
"Not all employees are as knowledgeable, and if any of them answer your incoming calls, your image will be deteriorated."
Make employee training a priority.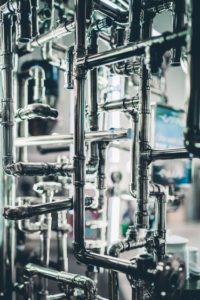 Provide all the necessary services and then some.
Last, but not least, consider going above and beyond when offering an answering service for plumbers. The more tasks you can take off the hands of the plumbing company, the more time they will have for doing what they do best – installation and repairs! Instead of stopping at answering service duties, see what other areas of the business you can help with to reduce the time a plumber has to spend on paperwork.
As an example, Contractor In Charge offers an answering service for customer care, office management services, and financial planning.
A few final words of advice: Always be transparent with both your clients and their clients. Make sure that you have the capacity to do what you say you can. It will go a long way to building and maintaining lasting business relationships and trust.