The recent pandemic has changed how we do things. The Secret to Reliability in a Time When No One Wants to Work with Outsourcing. The contractor In Charge has been at the forefront of helping companies get through those changes. To stay competitive and successful in this new world, businesses must up their game and adopt best practices. They need to provide reliable and consistent customer support despite an often unpredictable and unreliable world and workforce.
Contractor In Charge notes that outsourcing is an effective way to do exactly that. This blog will help you understand outsourcing better so you can make better-informed decisions as an entrepreneur when considering whether to outsource part or all of your business operations.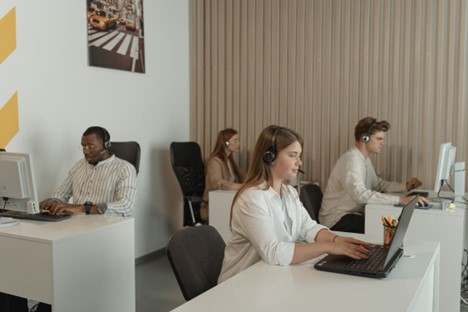 Image credit: Tima Miroshnichenko
What is outsourcing?
Let's start by defining outsourcing. Outsourcing is when an organization hires an outside firm to perform a certain function for the organization. Usually, the outsourcer has specialized knowledge that the organization does not have, such as with Contractor In Charge and bookkeeping, making it easier for the organization to handle its core responsibilities. Outsourcing might be defined as the transfer of a business process from an organization to an outside service provider. The whole process of outsourcing can be split into three stages: Plan, Perform, and Control.
Why should you outsource: Secret to Reliability?
First, outsourcing can save your business money. Outsourcing is typically more cost-effective than in-house operations. The pros at Contractor In Charge note that one of the most important reasons to outsource is to make the most of your resources. This will help in reducing the amount spent on overhead. Outsourcing allows you to use your resources more effectively. When outsourcing, you're not bringing in new staff members; you're simply accessing a service that provides the same level of service as having additional staff members.
Not all outsourcing is equal
When you hire a third-party outsourcing provider, you want to ensure you're choosing the right partner for your business. You're outsourcing to save money, so you have to make sure you don't end up wasting your money. There are a lot of providers out there, but not all of them are created equal. Some providers might save money on paper, but they aren't actually providing any real value to your business.
To find a good outsourcing partner, look for a provider that has a proven track record of success in your industry and is proven to provide high-quality work. When interviewing outsourcing partners, ask them how many customers they have, how many projects they've completed, and how much revenue they've generated. A good provider will have a lot of satisfied customers.
How can an outsourcing service help?
One of the biggest benefits of outsourcing is that it enables your company to focus on other things. It gives your company time to reassess its operations and determine what areas need improvement. It will also help you to see what areas are working well. In addition, outsourcing can help you determine whether a certain area of your business is profitable. Outsourcing lets you look at the operation from the outside, which might allow you to see problems or issues that you might not have noticed before. This can help you determine what areas need attention.
Another big plus of outsourcing is that it enables you to hire someone who has different skills and expertise than your current internal team. This can help you identify and hire new talent in areas that your company needs improvement or that your company is currently weak in.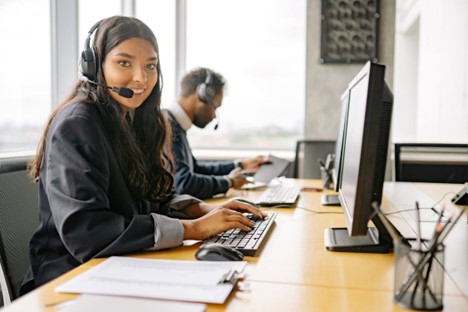 Image credit: Yan Krukov
The bottom line
Finding the right outsourcing partner is critical to success and the bottom line. Be careful when choosing an outsourcing partner so that you don't end up with a subpar outsourcing partner that doesn't deliver. Make sure the outsourcing provider you select has a proven track record of success, is proven to provide high-quality work, and has a lot of satisfied customers in your industry. Once you have an outsourcing partner in place, make sure you have a written agreement.
The agreement should detail the responsibilities of both the in-house and outsourced teams and what each team is responsible for. A good outsourcing agreement will also outline when reports will be provided and how you can track and monitor the outsourced services.